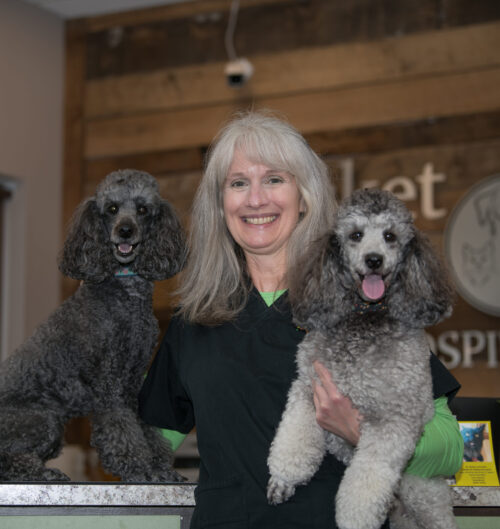 Dr. Lori C. Bieber, Owner
Since her childhood, Dr. Bieber felt a special connection with animals. After graduating from The Ohio State University with a degree in veterinary medicine she began working in a local practice and eventually decided to venture out on her own. She opened South Russell Veterinary Hospital in 1999 as a sole proprietor and the practice has grown every year. In 2017 she decided to expand the practice and move to a much larger building to better accommodate her growing clientele. She moved the practice to Newbury, Ohio in December 2017. The practice was re-named "Cricket Ridge Animal Hospital" after her beloved Pomeranian "Cricket". Dr. Bieber's philosophy has always been that your pets are a part of your family and they deserve the best care possible. She lives in Newbury with her husband Dan, four dogs, four cats, two horses and seven ducks.  Outside of work she and her husband, Dan, enjoy competing in agility, rally, Fast CAT and dock diving with their Poodles, "Sprig", "Journey" and "Fizz".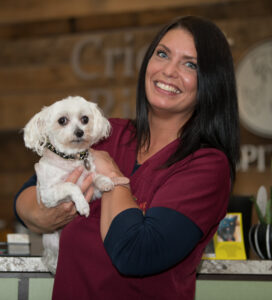 Laramie, Registered Veterinary Technician
Laramie started in June 2008, first as a receptionist, then an assistant.  She is now our head Registered Veterinary Technician. She assists in the examination rooms as well as during surgery and dental procedures.  She is also tasked with managing the hospital inventory.  She lives in Kirtland with her dog and three cats.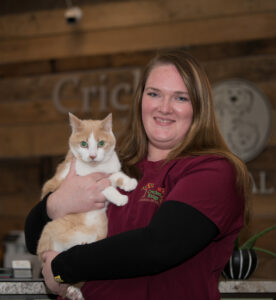 Morgan, Veterinary Assistant
Morgan joined our team in March 2013.  She currently lives in Mantua with her four cats.  In her spare time she enjoys crafting and creating unique gifts for dog and cat lovers.  Morgan is also a dairy 4-H advisor.  She has been showing dairy cattle at the Geauga County Fair for over 20 years.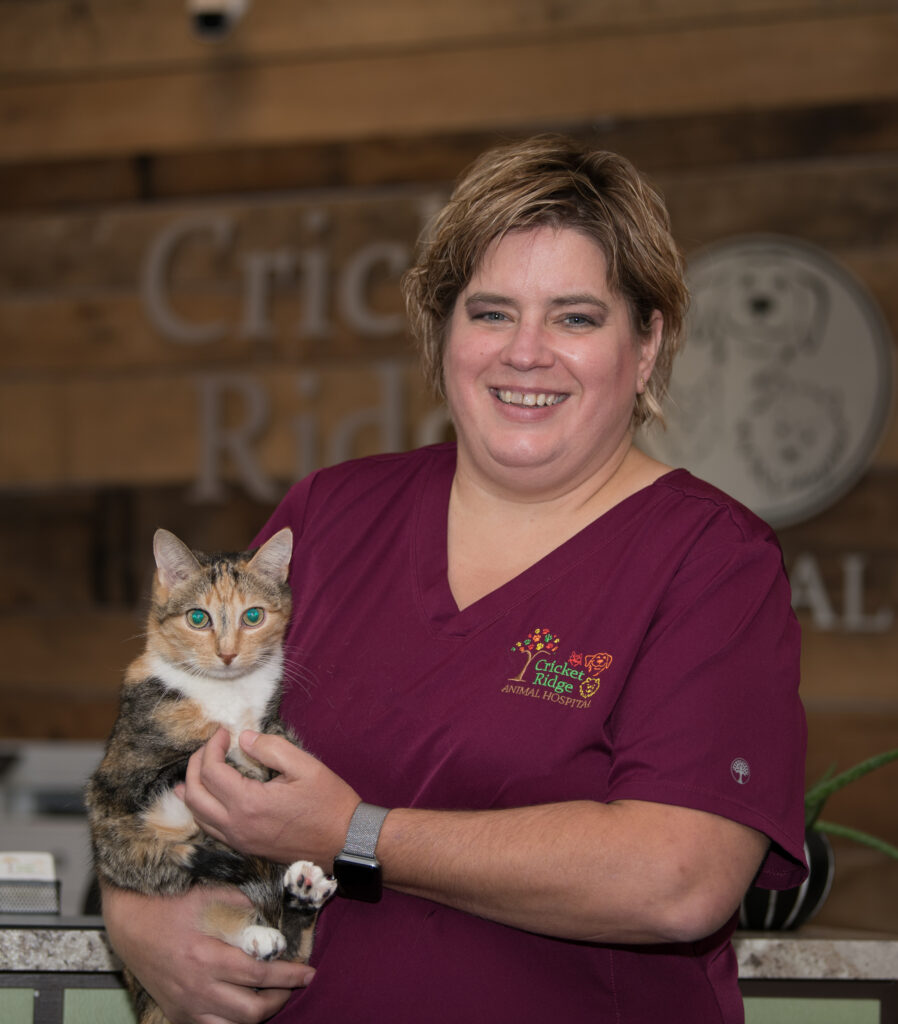 Bridget, Veterinary Receptionist
Bridget started in January 2021 as a Veterinary Receptionist.  She lives in Painesville with her husband and their two Belgian Tervurens, "London" and "Lava".  She competes in numerous dog sports such as dock diving, fast cat, freestyle, agility, obedience and rally.  She also teaches obedience classes at Canine Affair Center in Chesterland, Ohio.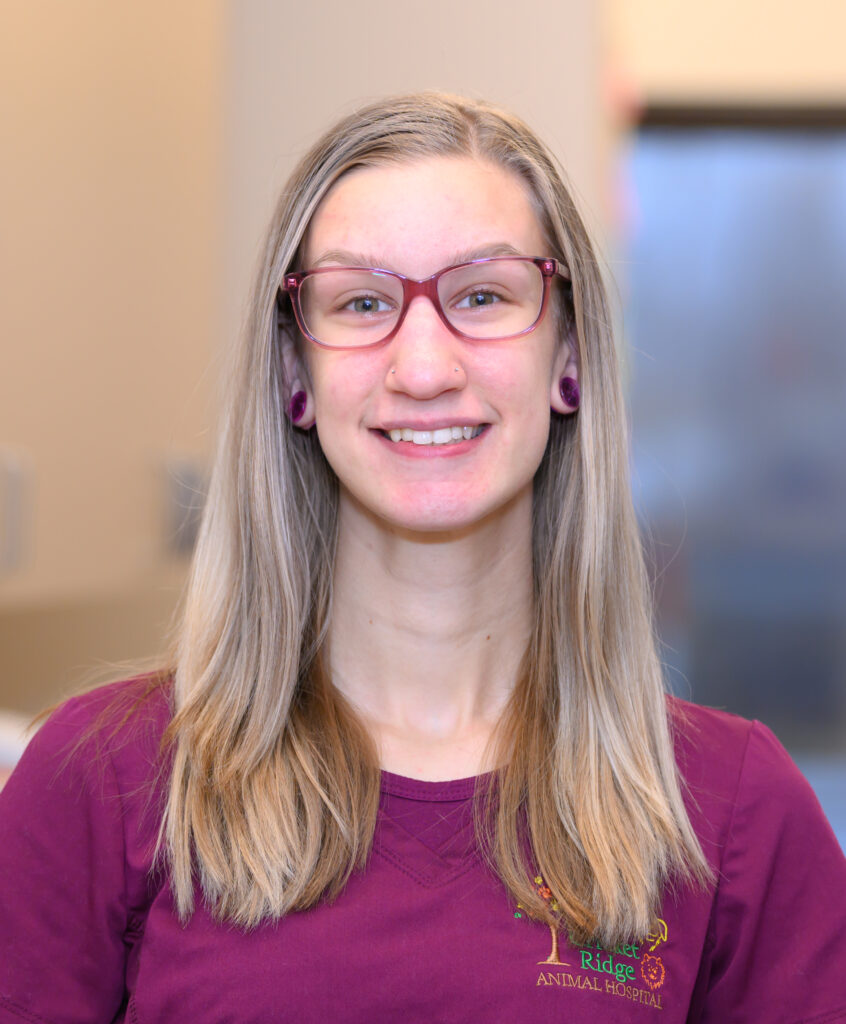 Sarah, Veterinary Assistant
Sarah started working at Cricket Ridge in August 2021 as a Veterinary Receptionist, and has moved to the position of Veterinary Assistant.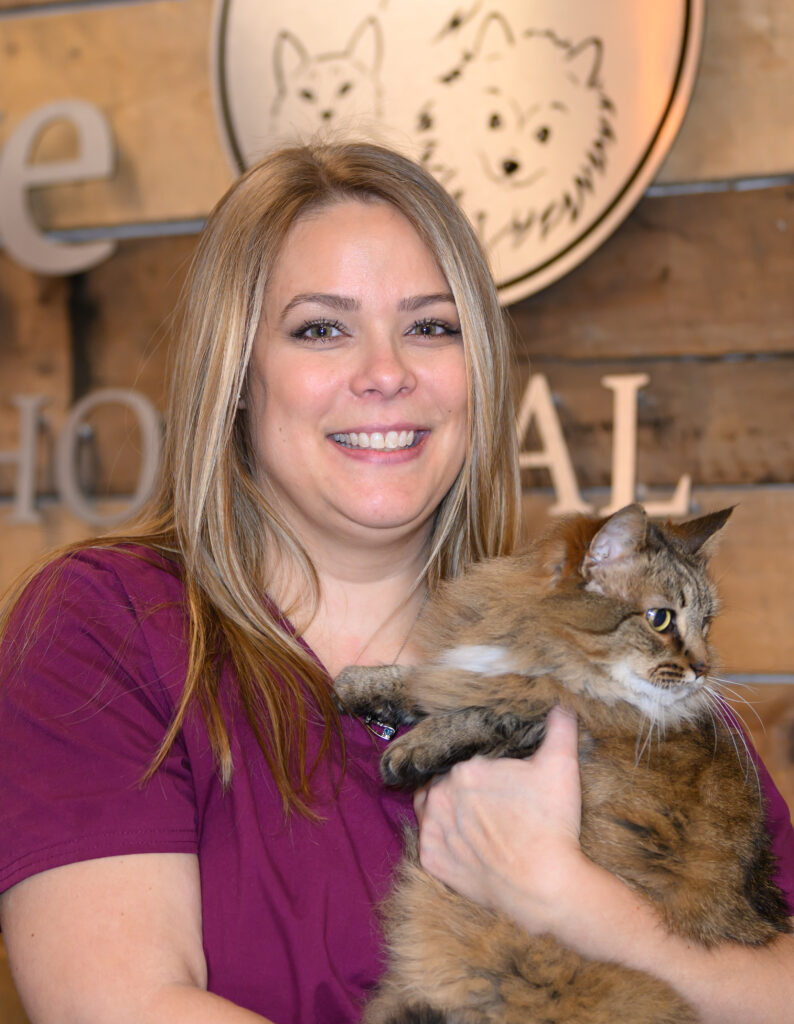 Brooke, Veterinary Receptionist
Brooke started working at Cricket Ridge in August 2022 as a Veterinary Receptionist.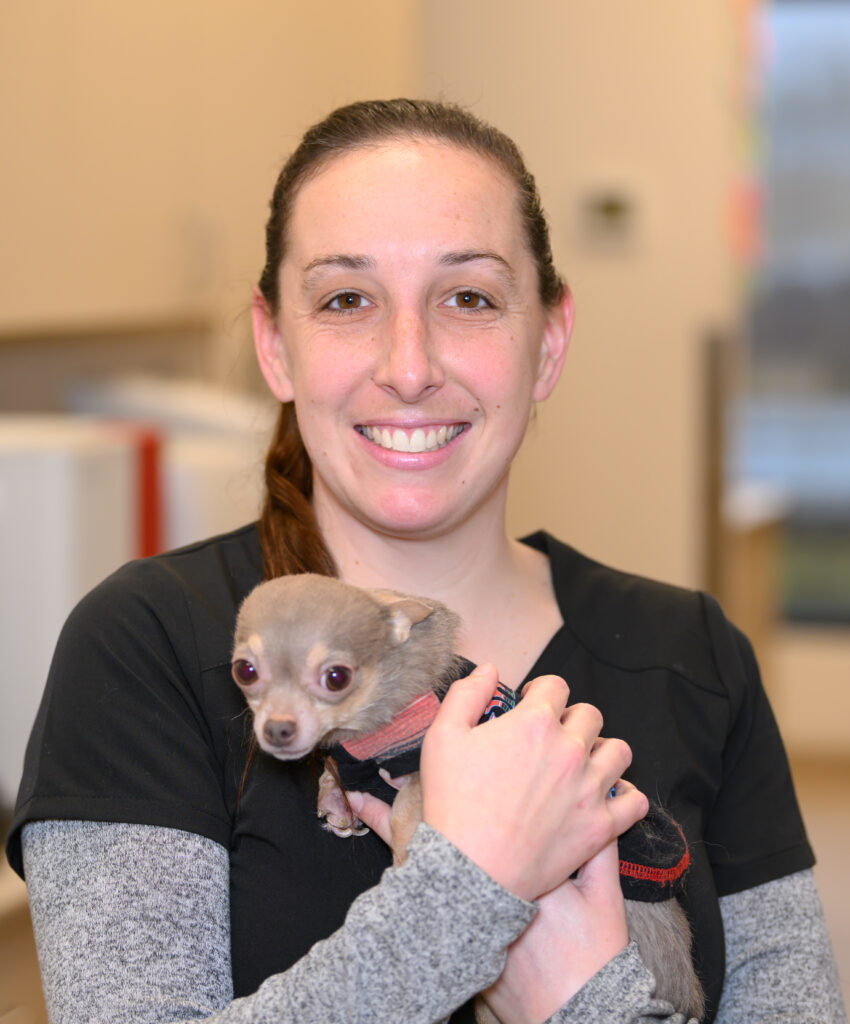 Katie, Veterinary Assistant
Katie started working at Cricket Ridge in October 2022 as a Veterinary Assistant.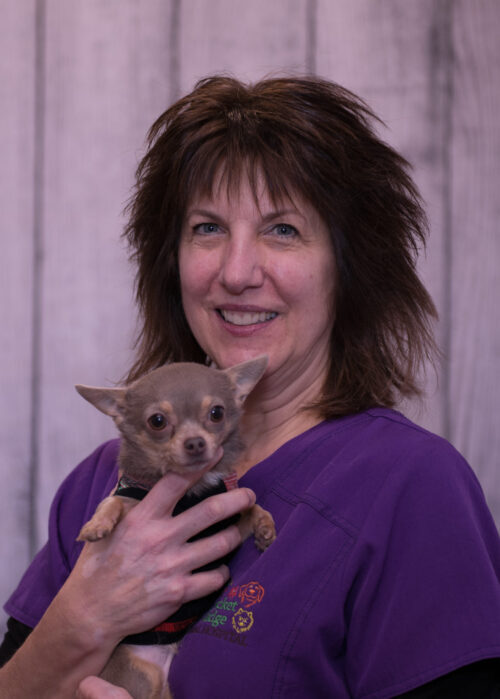 Karen, Veterinary Assistant
Karen started in January 2004.  She works on the weekends and fills in when other staff members are ill or on vacation.  She lives in Bainbridge with her husband, one dog and one horse.