Professional Service and Outstanding Care
The team at Cricket Ridge Animal Hospital are among the most compassionate and caring veterinary professionals around. We are a locally owned and operated facility, and you will feel at home here.
Click Here
Compassionate Care for Your Companions
We treat your pets like family. Book An Appointment Today.
Click Here
Come in and see our brand new hospital!
South Russell Veterinary Hospital has moved – and we changed our name!
Welcome to our new website! After nearly 20 years in South Russell, we made the move to buy our own property and expand the hospital.  With the move to Newbury comes a new name, "Cricket Ridge Animal Hospital".  We had to change the name since we're no longer located in South Russell – and the name has a special meaning.  The new facility is named after our beloved "Cricket", a Pomeranian that was Dr. Bieber's personal pet.  "Cricket" had a lot to overcome with physical and health challenges, but she lived a great life and persevered through everything that came her way.  Just like little "Cricket", our new hospital has also come a long way.  We're so excited to share our new facility with our valued clients and we hope you're excited to see it, too.
Dr. Bieber's Recent Blog Posts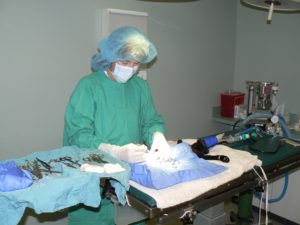 Advice
Emergency procedures or sudden illness can be expensive.  Pet insurance coverage can help.  Deciding if you should buy pet insurance can be a difficult process, but we can help.  There are a myriad of pet plans out there, but comparing them can be very confusing.  Cricket Ridge Animal Hospital's own Dr. Lori Bieber has assembled a comparison of
Read More »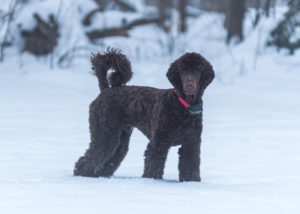 Dogs
I read this passage and liked it so much I wanted to share it with all of you.  Enjoy… From time to time people tell me, "Lighten up, it's just a dog", or "That's a lot of money for just a dog".  They don't understand the distance traveled, time spent, or emotional investment involved for "just a dog". 
Read More »
Centrally Located in Geauga County
Cricket Ridge Animal Hospital proudly serves Auburn, Bainbridge, Burton, Chardon, Chagrin Falls, South Russell, Chester, Claridon, Middlefield, Munson, Newbury, and the surrounding areas.