Please note our new hours:
Mo / Tu / Th / Fr  8:30 am – 6:00 pm
Wed 8:30 am – Noon
Sat – Call for appointments
Sun – Closed
We are no longer allowing any clients into the building.  We ask that when you arrive, call (440) 739-4150 and someone will come out to your vehicle and take your pet into the hospital.  For dogs that are leashed, we will have you remove your dog's leash and we will use our own leash to bring your dog in.  For cats, we are wiping the carriers off before and after entering the hospital.   We are allowing only one client's pet into the hospital at a time, so there may be some wait time involved as we don't know how long each visit will take.  Please be patient.  We ask for payment over the phone and then we will take your receipt, any medications and your pet back to you in your vehicle.  AT ALL TIMES, PLEASE STAY IN YOUR VEHICLE.  
For medications and food pick up, we will be enforcing a 24-hour refill request.  This will allow us to prepare items before you arrive. Once your item is filled, we will call you at home for prepayment over the phone. Please call us at (440) 739-4150 when you arrive in the parking lot so that we can bring the items to your car.  
Thank you for your patience during this critical time we are all going through.  We just want to be safe so that we can be here for you when needed. 
Compassionate Care for Your Companions
We treat your pets like family. Book An Appointment Today.
Click Here
Dr. Bieber's Recent Blog Posts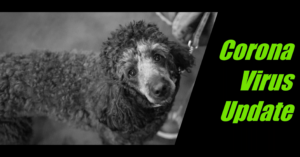 Advice
Due to the current COVID-19 crisis, we have changed our hours slightly. We will be closed every Wednesday until further notice, but will be open Monday, Tuesday, Thursday and Friday from 8:30 am to 6:00 pm, and Saturday from 8:30 am to 12:00 pm. We will also be limiting the number of clients allowed into the building at
Read More »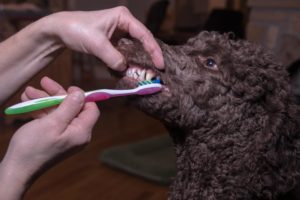 Advice
To help promote and raise awareness, we are offering dental cleaning discounts in February to encourage pet owners to keep their companion's teeth clean and in good health. Call (440) 739-4150 or email info@cricketridgevet.com today to schedule an appointment for a full mouth examination or a dental cleaning to take advantage of the discount.
Read More »
Centrally Located in Geauga County
Cricket Ridge Animal Hospital proudly serves Auburn, Bainbridge, Burton, Chardon, Chagrin Falls, South Russell, Chester, Claridon, Middlefield, Munson, Newbury, and the surrounding areas.
Instagram did not return a 200.